This is a standalone map I am making for vanilla BF. It will feature all game modes (even Objective from retail Secret Weapons).
Basically, the map is divided into two major fronts hidden from each other by tall mountains peeks. The main German base contains a POW camp, and receives supplies from a military supply train. That base is also located at the top of the mountains. The American base is located at the bottom of the mountains. They are strong in armored vehicles (such as heavy tanks) but lack air planes, while the Germans have a wide array of air planes, but lack armored vehicles.
In Objective Mode, the aim is to destroy the German supply train while it resupplies the main German base. Once destroyed, the Germans cannot receive ammo and supplies and therefore lose the round.
I have only worked on the German base so far. Here are a few pics of my work:
POW Camp overview
German Supply Depot
Railway Bridge
Railway Bridge (view from the side)
German supply train
Bird's eye view of the POW Camp and Supply Depot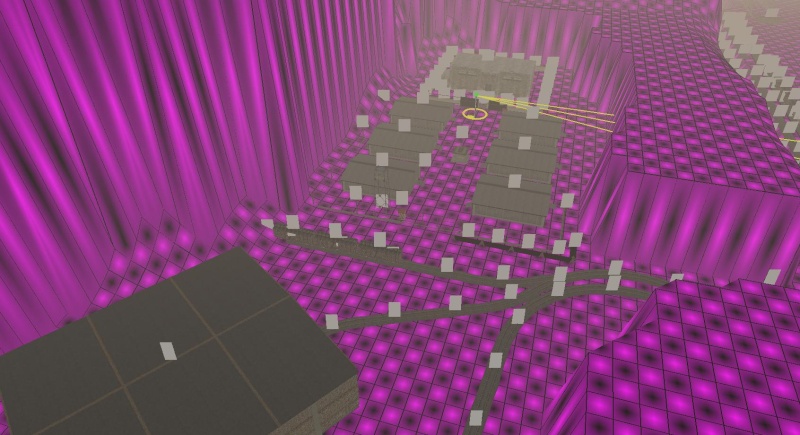 Railway tunnel
Mounted Rocket Platform on German Supply Train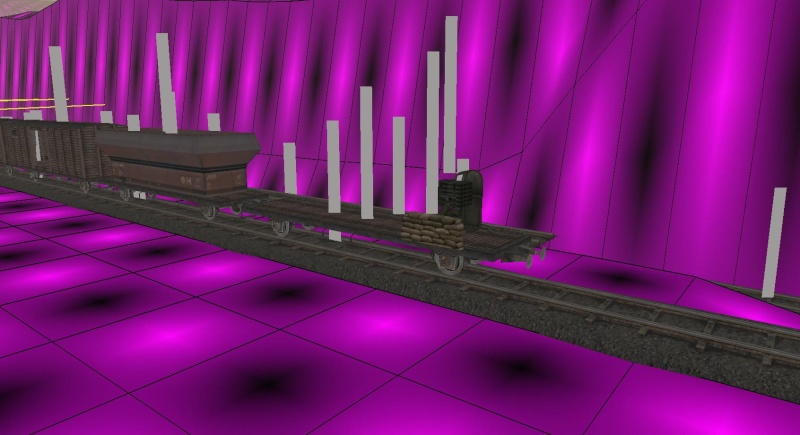 Mounted MG's on German Supply Train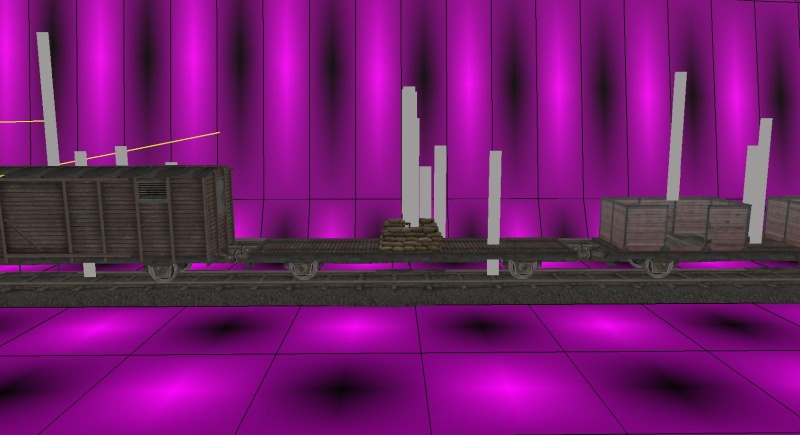 Other view of the German Supply Train
Small railway depot